Who is the Best Roofer Near Me?
HOW DO I FIND A GOOD ROOFER?
SOME COMMON SENSE TIPS FOR FINDING THE BEST ROOFER NEAR YOU.
So that day has come.  Your roof is in need of repair or replacement.  Not fun.  You could be looking at a small, easy-to-fix minor roof repair or, gasp, the big "R".  Replacement.
Well, you knew the day was coming and now it's time to find the right contractor for your home or business.
Start off by asking yourself, what is it I'm looking for?  A cheap roofer who will charge the least amount of money?  A more expensive enterprise that's known for being the best money can buy?  How about a new, up and coming company with all the fancy bells and whistles but limited expertise?  Or the older more experienced version, the old-timer who has been there, done that and has been in the area for decades?
Once you have decided which route to take, you should begin to find the right guy for the job by asking friends and neighbors who they recommend.  Most old-timers will have established a reputation in the area and may be well-known in the neighborhood.  Hiring a local company who has been around for a long time is the often the best way to go.  They wouldn't be in business for very long if they were doing a bad job.  They've been around for a reason. In fact, Bryant Roofing and Repairs has been in business since 1989!
The Almighty Google.  And it's siblings, Bing and DuckDuckGo. The fastest way to find a roofing contractor near you.  Businesses will create listings on the search engines, and optimize their listings by including their name, address, phone number and brief description of what services they offer.  Many times they will also add a discount coupon or special event to draw your attention to their name.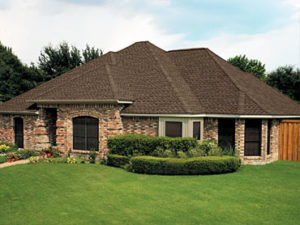 The algorithms for the search engines change constantly, and what pushes a particular business listing to the top of the Google page today might work differently tomorrow.  Google likes reviews and consistency.  They like to know who is "popular" in the area you are searching in by relying on company reviews submitted by actual customers.  The more reviews a company has often times pushes them to the top of the Google page, which will usually result in more clicks by the Google user.  So after you find your roofer, do him or her a favor and submit a Google review for their business to help keep them on the front page for future potential customers!
Siri, Cortana, Alexa.  You know who they are.  You probably use them to locate service companies near your house.  These voice-activated devices go by clever names but are actually powered by the same search engines, Google, Bing, and Microsoft.  The address of the company places them on the "map", thus letting you know which roofer is closest to your location.
"Free Roof Paid For By Your Insurance!"  Warning! Watch out!  The trend today is for a roofing company to hire multiple "canvassers" (non-skilled salesmen who are not actual roofers) to roam the cities in search of willing participants in often-times fraudulent insurance scams.  They will knock on your door and politely inform you that they noticed your roof has possible hail or storm damage, due to a recent storm in the area (they look up storm activity in your neighborhood beforehand on weather apps that are available for anyone to use).
Is it really storm damage?  It could be legit.  Your roof might have damage from a recent storm or even a storm from years ago.  They'll tell you that they'd be happy to climb up on your roof and check for you.  Then, viola!  They discover that yes, indeed, your roof has storm damage! Then they will offer to contact your insurance company for you (you're giving a stranger your policy info, remember) and arrange a meeting with the insurance inspector.  After a consultation or two, the roofer and your insurance company will come to an agreement of a certain price to charge you and suddenly you're in-line for a "free" new roof!  Sounds great, right?
A wolf in sheep's clothing?  What you don't know is, many times those canvassers are climbing up on your roof and inflicting the damage themselves, usually by scuffing or tearing the shingles during their inspection.  Or the shingles are just plain worn-out from age, due to be replaced anyway.  Regardless, as soon as the roof is done and the check has cleared, the roofers disappear.  Hopefully they did a good job.  But unfortunately many times, they do not.  And when you call them to warranty their work, you can't find them.  They've ab-scammed and moved on to their next victim.
Verify!  Once you've found a roofer that you think you want to hire, verify his insurance by calling the insurance company listed on the certificate that the roofer gives you.  In the state of GA, the insurance companies are required to email you the certificate from their office rather than the roofer giving you a copy himself.  This is to keep unscrupulous contractors from handing you a bogus or out-dated insurance certificate.

Roof maintenance or replacement is one of the most expensive things you will undertake for your home or business.  Choose your roofing professional wisely.  What might be "cheap" upfront could cost you much more in the future.