We offer residential roofing services for all homes, large or small.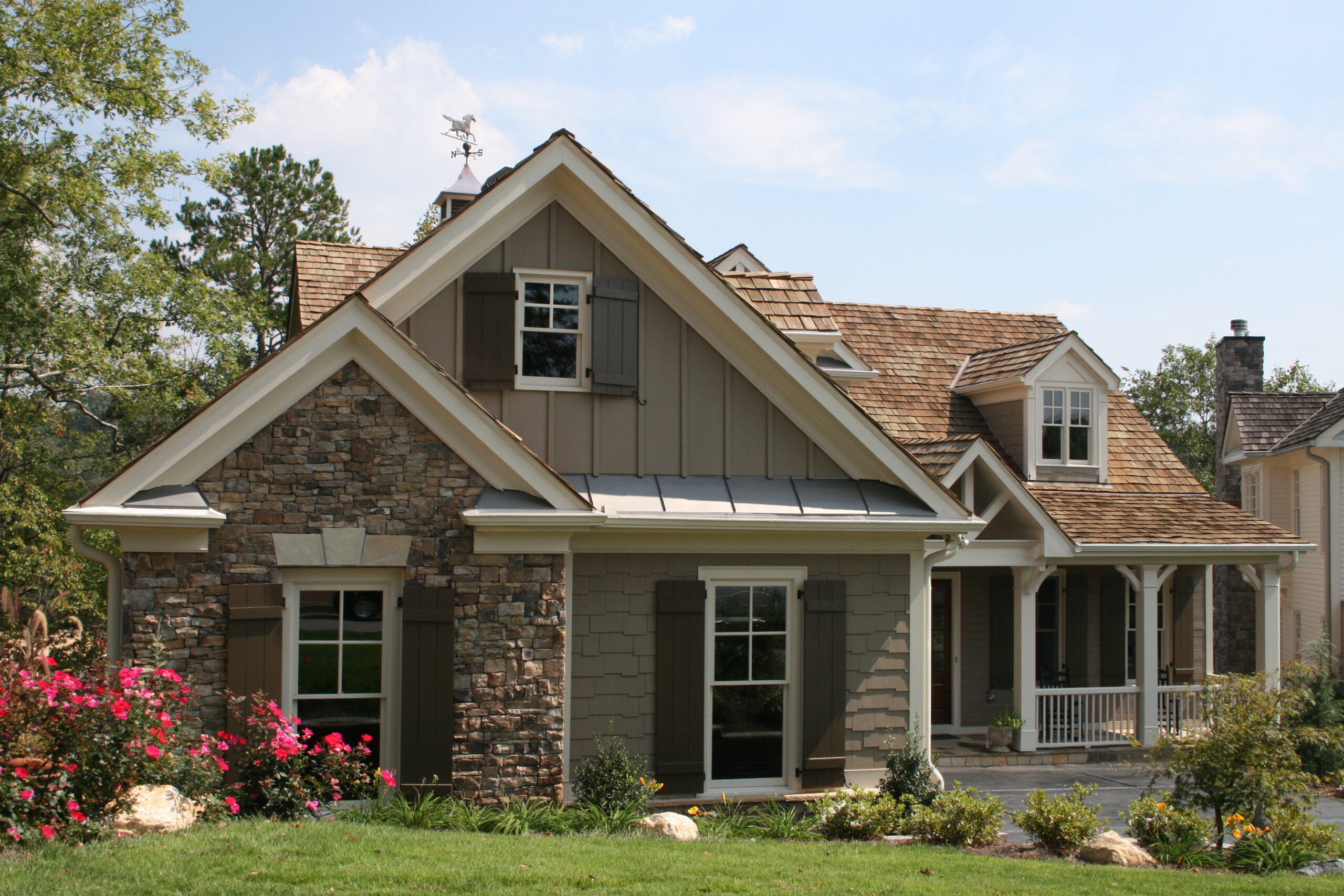 Getting a house roofed is something most homeowners dread, and it is important to get not only the finest quality materials available but the best price on installing those materials as well. Most of us will start the process by getting estimates on a roofing job from a few roofing contractors.  Try to get referrals from neighbors and friends in your area for honest contractors with good reputations, and who have been in business for several years in the same community.
Unfortunately, some roofing contractors are "storm chasers", gypsy-like companies that travel from town to town following heavy storms.  They are intent on collecting from your insurance claim, and many times they disappear after the work is done.  If you have a problem with your roof, they may not respond to your calls or honor their warranty.  So choose your roofer wisely.
A new roof may be the largest investment you will put into your home and there are literally hundreds of products, colors, and styles to choose from. In most cases, 50% of what you see when looking at a house is the roof. The right product and color can increase the value of your home and on the other side, choosing the wrong colors, products, or installation procedures can be extremely disappointing and costly as well.  We can help guide you through the decision-making process for your roof, and help you determine what is the best route for you to take.
Bryant Roofing and Repairs has been serving the Walton, Gwinnett, and surrounding areas since 1989.  We understand the importance of picking the right roofer for the job,  someone with longevity in the community, expertise, and a solid reputation for integrity and craftsmanship.